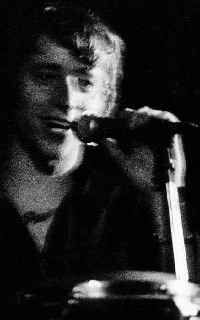 Cass Browne is a musician and writer who provided drums, percussion and character dialogue in Gorillaz from 2001-2012.
Role in Gorillaz
Cass Browne was the Gorillaz' live drummer for all dates since 2001 to 2010 and co-produced the track The Sounder with Phi Life Cypher. He was the main writer of Gorillaz up to 2012. He wrote MEL's website tour that appears on the DVD Celebrity Take Down, the Gorillaz autobiography "Rise of the Ogre" and co-wrote the Gorillaz documentary "Charts Of Darkness".
Music Career
Cass Browne was a member of the band The Psychotics who became The Senseless Things in 1986. The Senseless Things had a couple of top 20 hits and many other singles in their nine years together, they split up in 1995. Jamie Hewlett was a big fan of the band and designed many of their album sleeves. When The Senseless Things split up, Cass formed a new band Delakota, that he toured for a couple of years. Cass Browne also worked with Damon Albarn as his drummer on 2002's Mali Music. In 2018 he formed a psychedelic-punk band called Circle 60 together with Ade Emsley, Des Murphy and former Gorillaz' bassist Morgan Nicholls.