The Cinema is a room located on the ground level of Kong Studios and can be accessed through the box office (the door with the tit doorbell) and/or through its respective door.
Phase 1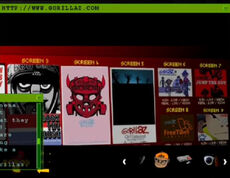 At the Phase 1 Kong Studios cinema, you can watch all of the music videos from the phase, as well as the G-Bitez shorts. You have to select the video you want to watch and then you will enter a movie theater where the video you have selected will be played.
Phase 2
At the Phase 2 Kong Studios cinema, it works the same as the last phase, but it includes more videos available, including all the Demon Days music videos, Rockit, and the concert Demon Days Live.
Characters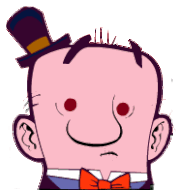 The Cinema guy is the character who works at the cinema's box office.