This page is a mess, does not meet Gorillaz Wiki standards, and requires overall cleanup.


---

Please help fix this article to make it meet proper standards by clicking the edit button.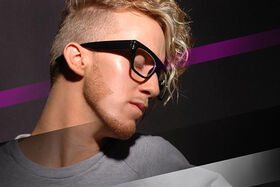 Gareth Daley (born September 29, 1989, Age 31) is a UK singer/songwriter who collaborated with Gorillaz to produce the single, "Doncamatic".
BBC Biography
Gareth "Daley" Daley is a soul singer and songwriter from Sale, Manchester, UK. He is signed to A&M Records UK.
In October 2009, Daley was invited by BBC Introducing to record a live session at the BBC's Maida Vale studios as part of Electric Proms 2009. He was chosen after uploading his track, "Rainy Day", to BBC Introducing.
Daley's tracks have been broadcast by BBC Radio 1Xtra DJs Ras Kwame, MistaJam and Ronnie Herel and by Sam Walker at BBC Introducing in Manchester.
His vocals are featured on the single "Doncamatic" by Gorillaz, released in the UK on 22 November 2010 and added to a re-release of the album Plastic Beach. In an interview with NME, Daley states that he and Damon Albarn co-wrote the single. Daley performed the track in BBC Radio 1's Live Lounge on 20 November.
On 6 December 2010, the BBC announced that Daley has been nominated for the BBC's Sound of 2011 poll.[1]
Trivia
In the music video for The Lost Chord, Daley's corpse can be seen on Plastic Beach, revealing that he is dead in Gorillaz lore. The cause of his death is unknown.
Gallery