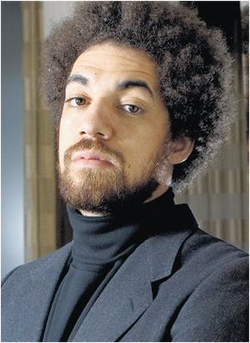 Brian Joseph Burton (b. July 29, 1977), better known by his stage name Danger Mouse, is an American musician, songwriter and producer. He came to prominence in 2004 when he released The Grey Album, which combined vocal performances from Jay-Z's The Black Album with instrumentals from The Beatles' The Beatles.
The Grey Album also got the attention of Damon Albarn, who enlisted Danger Mouse to produce the Gorillaz' second studio album, "Demon Days". "Demon Days" earned Burton a Grammy Award nomination for Producer of the Year.
Danger Mouse's next project was The Mouse and the Mask, a collaboration with MF DOOM (as DANGERDOOM) about and for Cartoon Network's Adult Swim. The two had previously collaborated on the Danger Mouse remix of Zero 7's "Somersault", on the Prince Po track "Social Distortion", and on Gorillaz' "November Has Come".
Community content is available under
CC-BY-SA
unless otherwise noted.