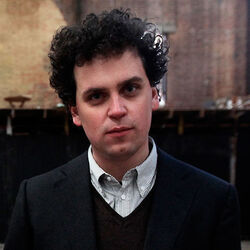 James Ford is an English musician, composer, and record producer. He produced Gorillaz' sixth studio album The Now Now and later co-produced some of the tracks from the Song Machine, Season One: Strange Timez.
Role in Gorillaz
James Ford is responsible for the executive production for The Now Now, with Remi Kabaka Jr. being his co-producer.
Ford has been described by Damon Albarn as being the "sense police", being a contributing factor to the album's lyrical cohesion. With most Gorillaz albums, Albarn doesn't finish the lyrics completely, however, when recording The Now Now, Ford sometimes suggested that Albarn make certain lyrics more cohesive.[1]
James Ford contributed many of the instruments on most tracks for The Now Now, including bass, guitar, and drums.[2]Originally, The Now Now almost had production work from producers such as Mike Will Made It, Ariel Rechtshiad, and Flume, but such tracks were not included on the album, and Albarn chose only songs produced by Ford in the end.[3]
Later James Ford co-produced Song Machine tracks Désolé, Aries and The Lost Chord with Remi Kabaka Jr. and P2J.
Musical Career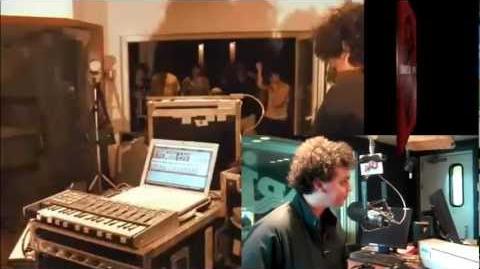 ​​​​​​James is a member of Electronic music duo Simian Mobile Disco and baroque pop supergroup The Last Shadow Puppets. He is also best known for his production work with bands and artists such as Arctic Monkeys, Depeche Mode, The Klaxons, Florence + the Machine, and Haim. He produced Gorillaz' album The Now Now in 2018 and helped with the production of Song Machine tracks in 2020.
Trivia
Coincidentally, Gorillaz is the 3rd project that Ford has worked on named after a primate. The first two were Arctic Monkeys, and his project Simian Mobile Disco.
References