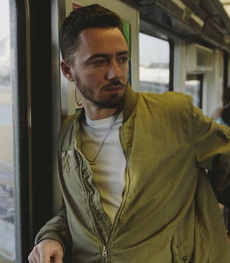 Jesse Hackett is a multi-instrumentalist, producer and songwriter from London. He is a keyboardist for Gorillaz since 2010.
Role in Gorillaz
Jesse Hackett has been Gorillaz' live keyboardist, alongside Mike Smith, for their concerts since 2010.
Jesse provided keyboards for the track Little Pink Plastic Bags from The Fall.[1]
Musical Career
Jesse's solo musical projects include art-funk band Elmore Judd, futurist-African roots group Owiny Sigoma Band and "pop not slop" production duo Blludd Relations. He has been collaborating with Chicago based artist Mariano Chavez on multiple projects including Teeth Agency and Metal Preyers.
References