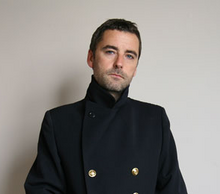 Michael Smith is musical director, studio musician and keyboard player. He is the live keyboardist for Gorillaz since 2001.
Role in Gorillaz
Mike Smith is Gorillaz' live keyboardist since 2001's Gorillaz LIVE all the way up to many live performances of Meanwhile tracks. That makes him the longest standing member of the Gorillaz Live Band.
He provided piano for the track Aspen Forest from The Fall.[1]
Musical Career
Smith was playing and touring with Brand New Heavies. He is also an arranger of film scores including The Kid Who Would Be King and A Shaun the Sheep Movie: Farmageddon.
References