Passion Pictures is an award-winning independent film production company, specialising in commercials and also producing and developing documentary and drama for television and cinema.
Biography
Passion Pictures was founded by managing director Andrew Ruhemann and Alan Dewhurst 15 years ago. Now a leading European animation studio and an Oscar winning production company, Passion employs upwards of 40 people and is based in the west end of London, just north of Oxford Street. Passion Pictures is probably best known as one of Europe's leading animation commercials production companies. Its founding producer Andrew Ruhemann started the company having trained on the feature film Who Framed Roger Rabbit? and Passion's initial work reflected this with an emphasis on classical 2D character animation and special effects. In recent years its range of styles has expanded to include stop frame animation and computer animation. Now in its fiftteenth year, Passion has produced over 700 commercials, station idents and music videos for the world's top advertising agencies, broadcasters and record companies. Amongst their best known work is the Levi's Clayman (dir. Mike Mort) for Bartle Bogle Hegarty and BBC Future Generations (dir Paul Berry/Chris Palmer), a 3 minute special which recreated all the favourite animated characters from BBC Children's Television from Trumpton to Mr Benn. Most recently we have produced Aero "Kiosk" in association with Glassworks which features a photorealistic CG mouse (dir: Vince Squibb) and cinema commercial Mini "Martians" where we provided CG spaceships, tripods and aliens (dir: Chris Palmer at Gorgeous). As well as the Gorillaz videos, Director Tim Hope has directed two videos for Coldplay (Don't Panic, Trouble) and "I Walk the Earth" for King Biscuit Time, as well as videos for One Giant Leap and Jimmy Eat World. Passion pictures also has a tv and cinema department, and was behind the award-winning film 'One Day In September'.
Role in Gorillaz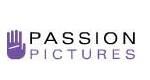 Passion Pictures is the company Jamie Hewlett approached to work on Gorillaz music videos (most notably "Feel Good Inc.") and the Gorillaz Bitez. Jamie directed the videos alongside Passion Pictures director Pete Candeland. Jamie did all the initial sketches and storyboards which were then handed over to the Passion Pictures to realise into video form. Before Gorillaz, the first project that Hewlett worked on with Passion Pictures was a series of commercials for Virgin Cola in 1999. Passion Pictures worked on most of Gorillaz music videos up until The Now Now, as well as on G-Bitez, MTV Cribs episode, The Dressing Room and a handful of other shorts. Currently Gorillaz music videos and shorts are no longer produced by Passion Pictures. Since 2018 Gorillaz worked with The Line and Blinkink instead.
External Links