Roadkill: The Mixtape by Russel Hobbs is a photobook on CD. This disc contains songs, quotes, and vocals from artists Gorillaz have worked with, for example Dennis Hopper, Pharcyde, and a other people who contributed to the album 'Demon Days'.
This promo was only given away at KidRobot stores, who had produced the Gorillaz figurines. People that bought one or more figurines received a goodie bag including this CD. [citation needed]
Video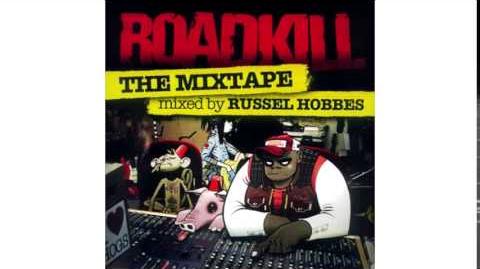 Trivia
The cover misspells Russel's name as "Russel Hobbes", while it should be Russel Hobbs.