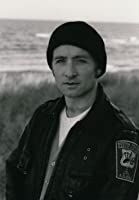 Thomas O'Malley is an Irish writer. He is one of the current script writers for Gorillaz since their return in 2016.
Role in Gorillaz
Thomas O'Malley is one of the current script writers for all Gorillaz character-related content. Formerly, Gorillaz' character dialogue was written by their drummer Cass Browne until his departure from the band in 2012.
He often writes the dialogue with his writing partner and lead Gorillaz scriptwriter Ed Caruana. He has written dialogue for all content, such as character interviews, music videos, award ceremony speeches, ad campaigns, and social media campaigns. In 2020 he co-wrote the Gorillaz Almanac.
Other Works
He wrote This Magnificent Desolation and In the Province of Saints as well as co-authored We Were Kings and Serpents in the Cold with Douglas Graham Purdy. He lives in the Boston area and is Director of Creative Writing at Dartmouth College. He has recently completed a dystopian novel, The Inspector from Cumbria, and is currently working on a post-apocalyptic horror story titled At the End the Sea.