This page is a mess, does not meet Gorillaz Wiki standards, and requires overall cleanup.


---

Please help fix this article to make it meet proper standards by clicking the edit button.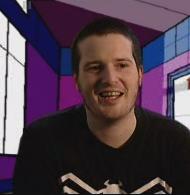 Biography
Member of Jamie Hewlett's company, Zombie Flesh Eaters, which has also worked on a variety of projects away from Gorillaz. Tim Watkins is also a member of Beat13, a loose art collective based in the Birmingham area, founded by his brother Matt Watkins. Check out the site here: http://www.beat13.co.uk.
Role in the Gorillaz Project
Another key member of the web team behind Gorillaz.com. Probably also contributed to the artistic side of the website.